Interactive Music events with Illinois Arts Council Touring Artist, Rich Rubietta
Below are some kind affirmations, from some REAL people!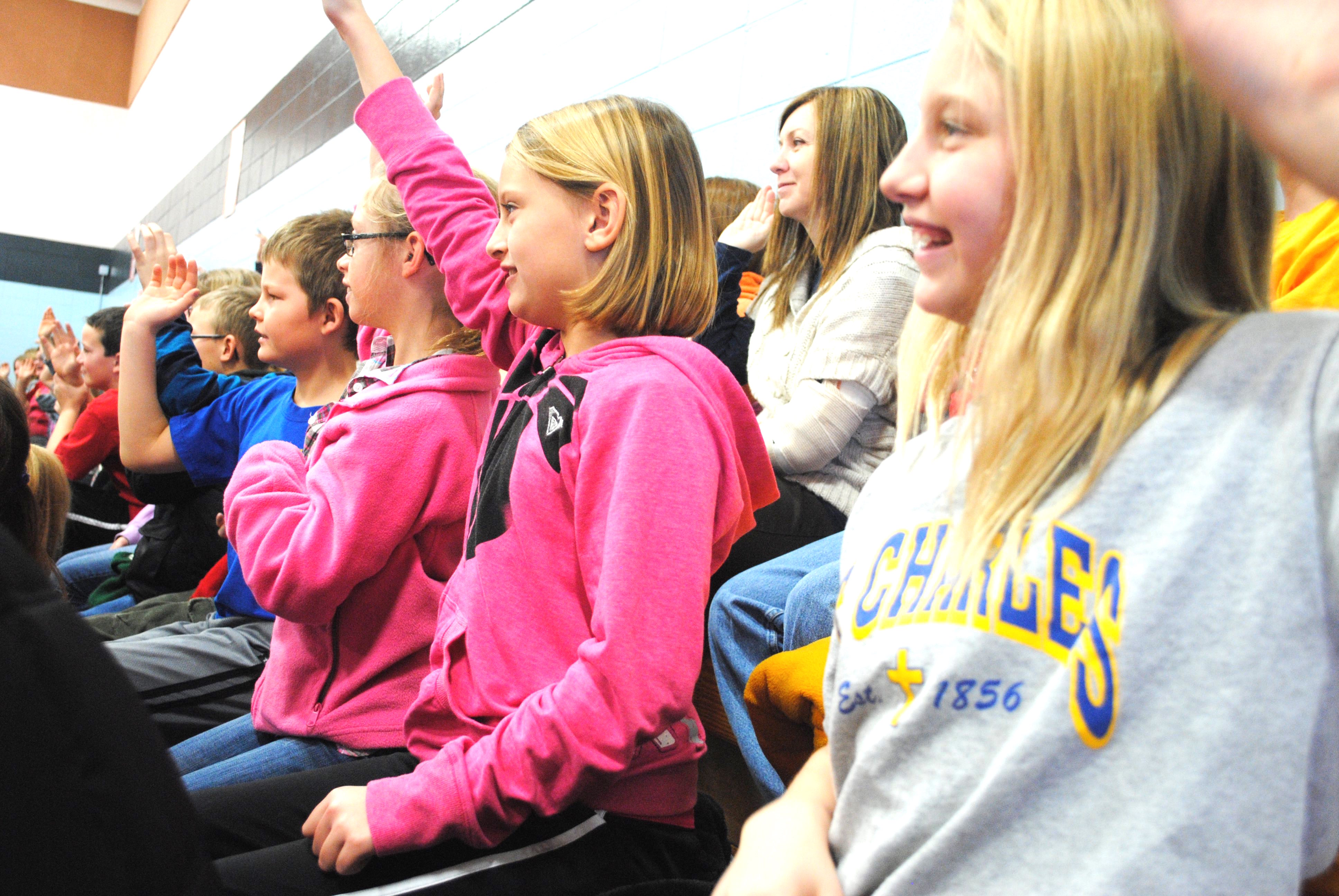 "Rich kept our Kindergarteners' attention for an entire hour!"Mrs. Sue Gardner   Curriculum Coordinator – Hayward, WI Public Schools
"Best Assembly I've seen in 26 years of teaching."  Paulette Lucas   Teacher of Gifted Students: Kishwaukee School- Garden Prairie, IL
"Rich not only integrates the School's core values into the presentation, he models respect and compassion with students." Mrs. Sherrill Durham– principal Fredericksburg, TX
"Rich developed great rapport with the bi-lingual students, when he taught choruses in Spanish too!" Ms. Salome North   Riverdahl School – Rockford, IL
Rich is fantastic with children! His engaging style and professionalism strongly reinforced our most important characteristics we hope to see in our students – respect, love, courtesy and compassion."   Linda Scott – Principal AO Marshall Joliet, IL
"Rich Rubietta combines musical talent with a love for children. His exciting approach has made a lasting impact on our students" Mr. Gary Kuhlmann – Principal – Mason, TX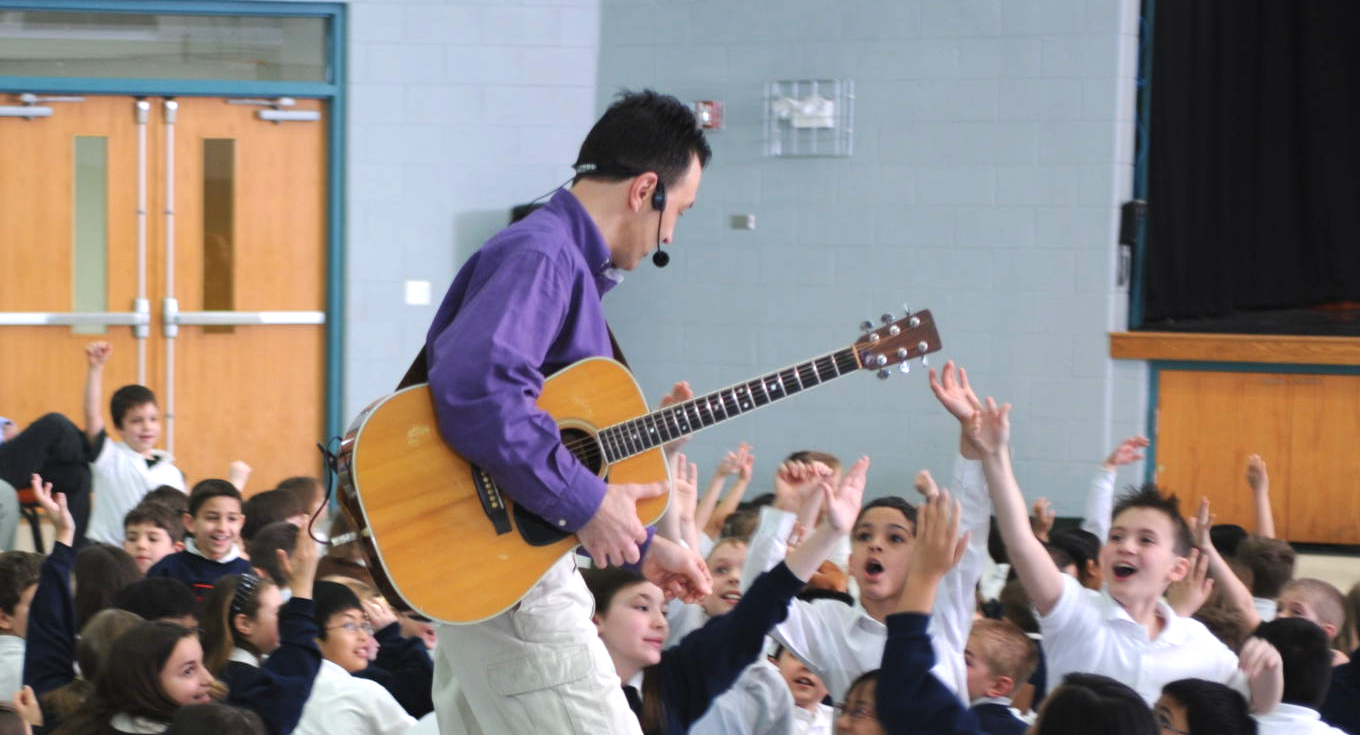 "A music event with Rich Rubietta is not only entertaining for children and adults alike, it is uplifting and inspiring as well!  What a gift to have music you can share with children, that encourages them to love and accept themselves and others!" Stephanie Swenski Program Coordinator-WIDL [email protected]
"Even our youngest preschoolers were actively engaged and everyone could follow along with the words. The projection of song Lyrics and fun pictures modeled visual literacy and Rich used prediction questions to invite children into the messages in the songs. He asked questions afterward so we could go back to the text and look for answers. So appropriate for kids and adults. We had a wonderful time!   Deb Endress – Office of Educ. – Freeport [email protected]
Rich Rubietta has a special gift of being able to engage even the most reserved children."  Sigmund Kolano– St. Peter School  Kenosha, WI
"The best part was seeing the facial expressions of the children and the energetic participation of our Staff with the songs and movements. You did a great job holding everyone's attention and keeping us guessing what was coming next!" Mrs. Jennifer Ezop   Hilltop School- Mc Henry, IL  
"Rich Rubietta brings an unusual depth of professional experience and sensitivity to his interactive Music Programs. His music is universal and appropriate for all children and teachers.
Rich brings positive messages through programs that are rich in inspiration, musical instrumental skill, vocal virtuosity and contemporary issues. Being an educator who holds a Doctorate in Music from Northwestern University myself, I am especially appreciative of Rich's gifts.
If you would like to bring a positive energy into your school (and who wouldn't?), then I highly recommend bringing Illinois Arts Council –ArtsTour Artist, Rich Rubietta in for an Assembly. It will be an experience that will have a lasting impact upon your students and staff." 
Dr. Christopher Morris– St. Gilbert School- Grayslake, IL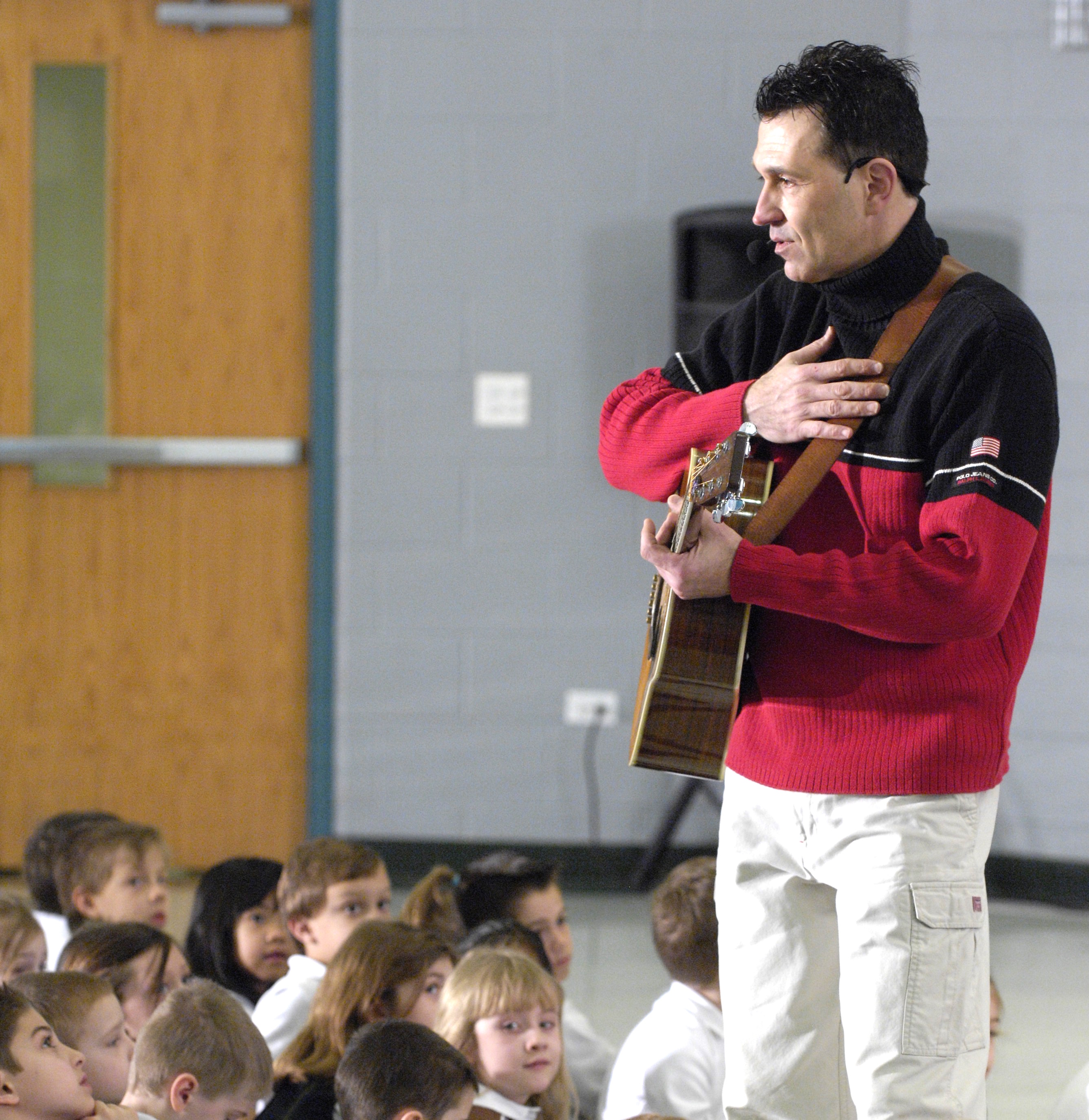 Meet Rich Rubietta
– Graduate of Northwestern University, Evanston, Illinois with a BA in Music
– Graduate of York Community High School – Elmhurst, IL
– Married to Jane Rubietta who is an Author, Speaker and Homemaker
– Together they have three children and make their home in Park Ridge, IL
– Rich's CD Room 4U & Me, received a "Parent's Choice Approved" Award.
– Rich was approved for the ArtsTour Roster with the Illinois Arts Council in 2002
Contact: RichR[email protected]     847. 363. 5737        www.Character247.com