Music Assemblies that bring us together and inspire us to to be our best selves. We treat others like we want to be treated, 247.
Kinesthetic, Verbal, Visual and Aural learning styles brought together in one ridiculously fun package!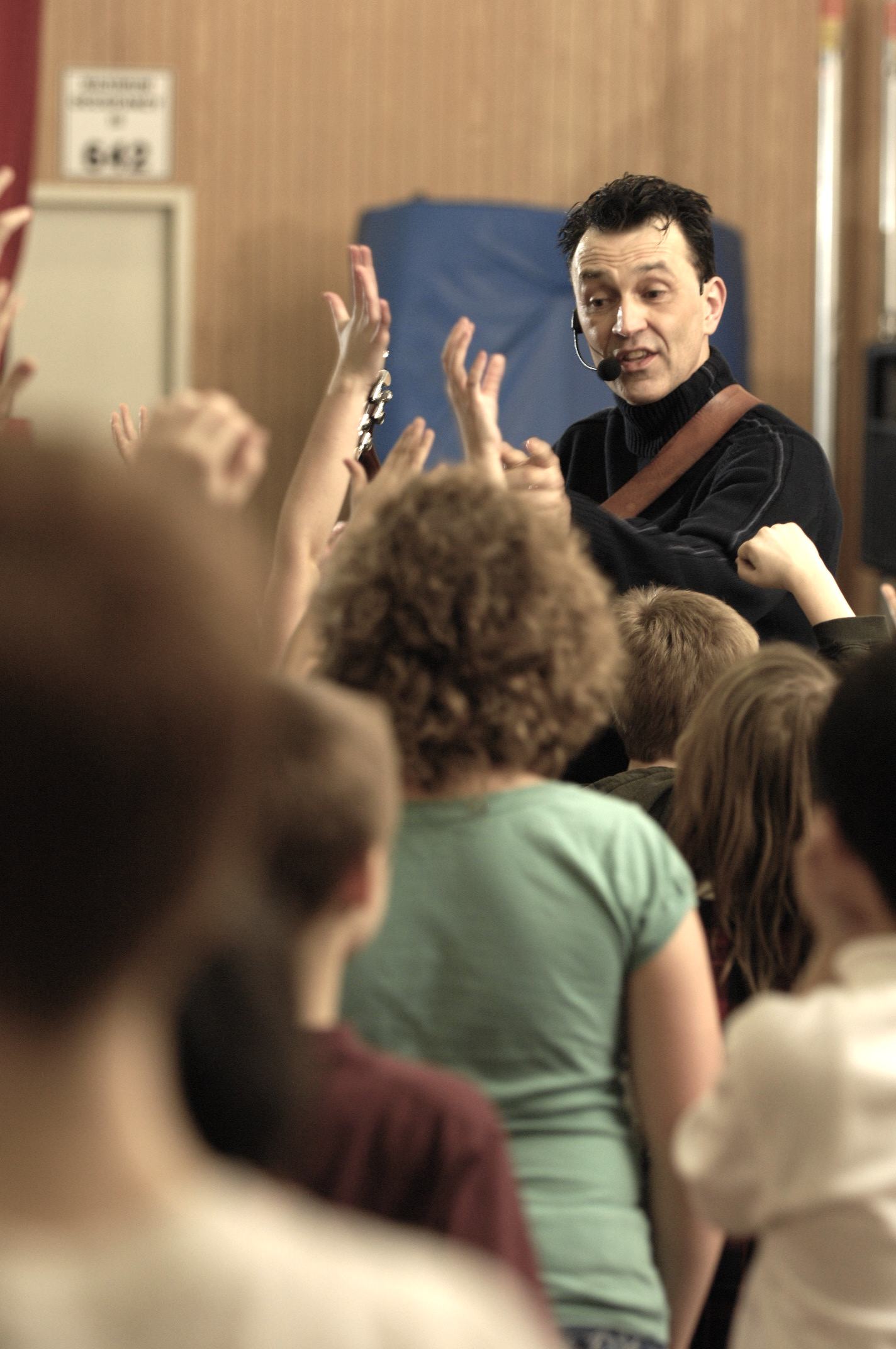 With decades of experience teaching and touring, Rich Rubietta creates a warm and inviting learning environment. Children and adults feel safe and inspired to be playful with his catchy songs and with each other.
More than just a performance, Rich's Music Assemblies and Family Concerts encourage interaction, facilitating an experience of community and the feeling of "Family."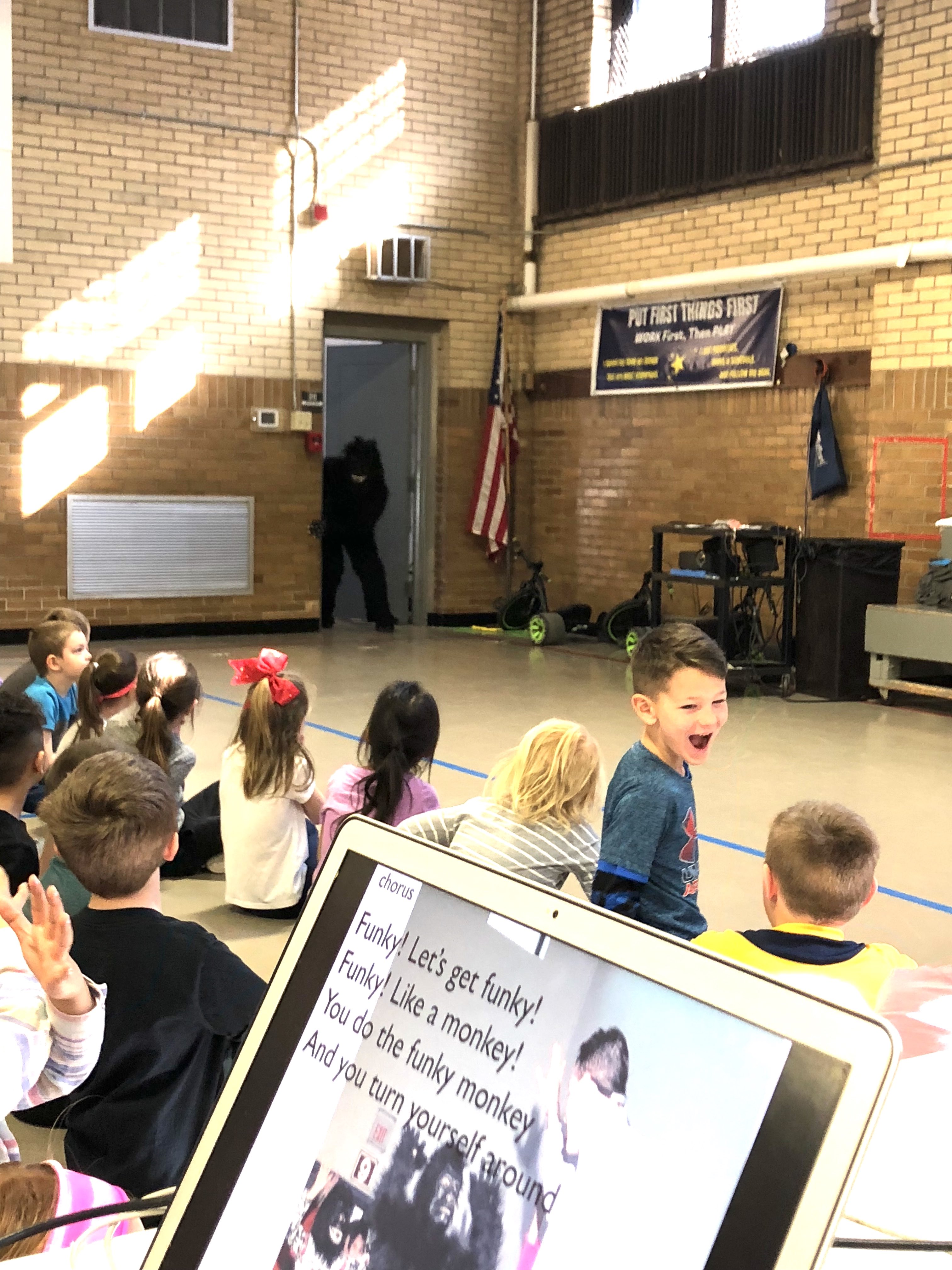 Assemblies are tailored to reinforce your School's core-values with songs that aren't preachy. Just songs about inspiring people!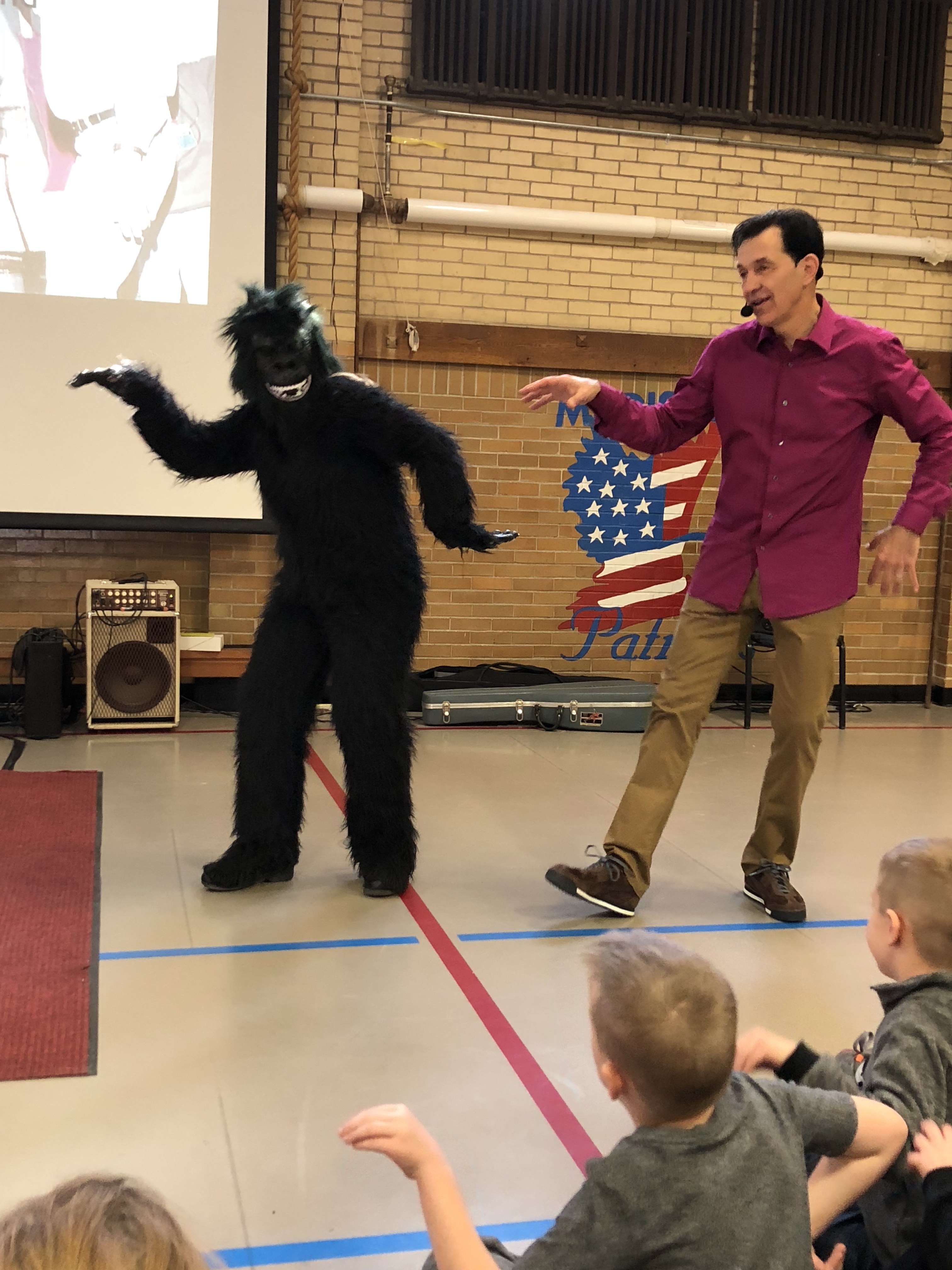 Rich selects songs about ordinary people who make extraordinary choices and inspire us with their courage and bold actions on behalf of others. These people with good character create believable scenarios that we can live into, while imagining kinder, more generous versions of our selves.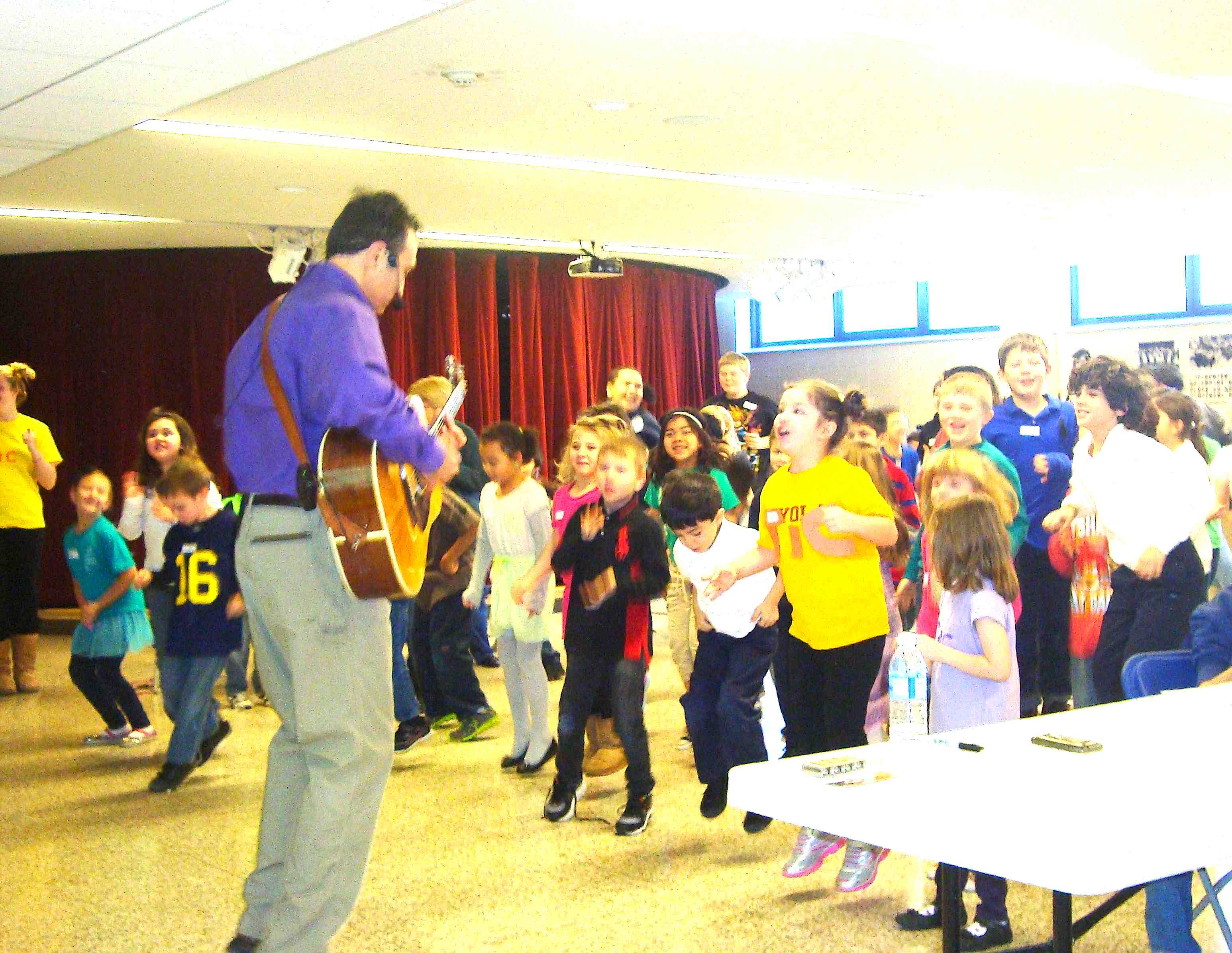 CDs like Room 4U & Me and The World is Our Neighborhood are chock full of Music with solid messages that inspire kids to think about their potential and being the best person they can be. No matter who is watching!
Rich brings a PA and Projection system, to encourage visual learning and Reading skills. Lyrics and images for each song can be projected on his screen on the wall, in your Gymnasium.
Meet Rich Rubietta
– Graduate of Northwestern University, Evanston, Illinois with a BA in Music
– Graduate of York Community High School – Elmhurst, IL
– Married to Jane Rubietta who is an Author, Speaker and Homemaker
– Together they have three children and make their home in Park Ridge, IL.
– Rich's CD Room 4U & Me, received a "Parent's Choice Approved" Award.
– Rich began touring with the Illinois Arts Council ArtsTour in 2002.
Reach out to Rich today to discuss your next exciting Assembly!
847. 363. 5737 m  [email protected]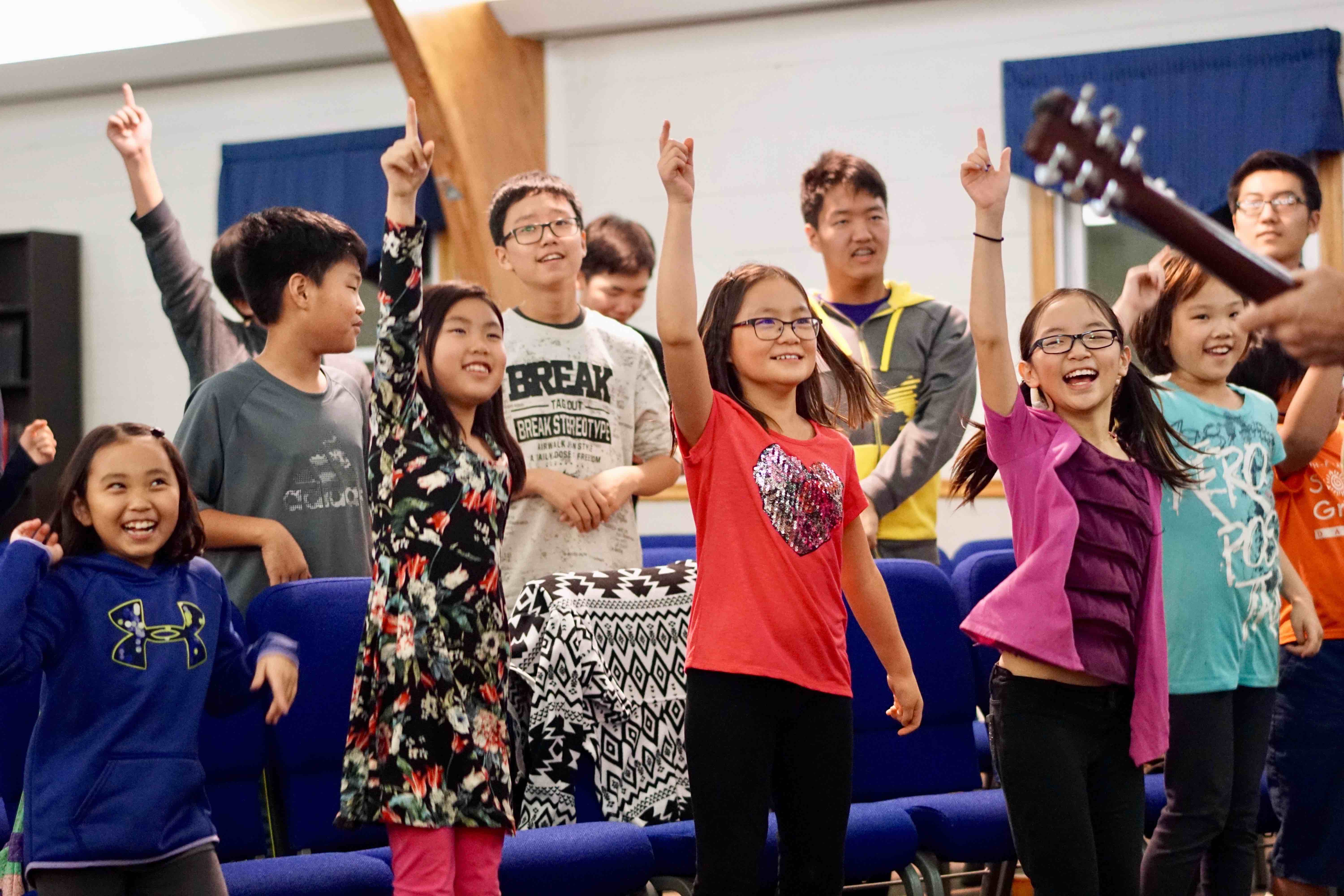 Songs inspired by ordinary people who've made extraordinary choices for themselves and the good of others!